WELCOME TO WINDSOR AGRO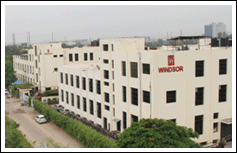 About Windsor Agro
Windsor Agro is one of the most renowned manufacturers and suppliers of quality agriculture equipment and machinery. We have been in this industry since 1996 and has the relevant experience of catering to the exacting requirements of both domestic and international clients. We bring together the expertise of highly skilled and talented workforce along with state-of-the-art infrastructure – both utilised to manufacture robust products with accurate dimensions and impeccable finishing.
We also house a dedicated quality facility wherein all the agricultural machinery and equipment undergo stringent quality assurance tests for durability as well as toughness. Our workforce strictly adhere to international standards of quality and ensure that every farm tool and equipment you receive is flawless and of the finest quality.
Here's why you must partner with Windsor Agro:
We are industry-leading agricultural machinery manufacturers in India
We hold experience of over two decades
Our factories leverage robust advanced technology and tools
We carry out strict quality checks at each phase of manufacturing
Our prices are affordable and turnaround time is quick
Irrespective of how complex and huge your requirement is for farm equipment, we can fulfill them within the stipulated time-frame. To get in touch with you, please drop us a line at info@windsoragro.com and our teams shall get back to you at the earliest.